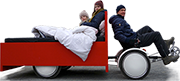 Voucher 1/1 hour tour: € 65,-
Voucher 1 1/2 hour tour: € 90,-
each additional 1/2 hour tour: € 25,-

Please tell me the first and last name of the voucher recipient and the desired duration of the tour:
mail@berlinhorizontal.de
You will then receive the voucher as a jpg-file together with the bank details for the purpose of bank transfer.

It is valid for one year and is not transferable.

Please also check your spam folder if you are expecting a reply from me.
Thank you very much!